red7.com
red7.com
—We work backstage so you can be the star
cyberspark.net

Free speech is closely linked with freedom of the press and the defense of human rights.
Cyberspark.net is a Red7 project that provides free open source software and services to monitor the performance of NGO, journalist, and blog sites. Read more about this at www.cyberspark.net ...
When a website comes under attack, Cyberspark software can alert its owners or defenders by email or SMS/TXT message.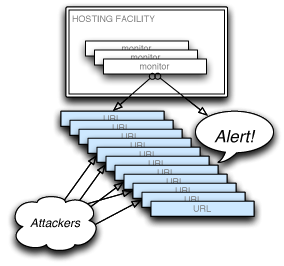 All of the software and documents are available on github. They can be downloaded and used, forked, modified and adapted free of charge under a

Creative Commons by-nc-sa license.
Contact us by email at info@cyberspark.net [PGP key]